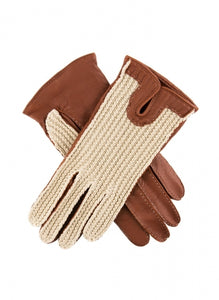 Cotton crochet back
Imipec leather palm
Top vents for an easier fit around your wrist
Unlined for a tighter fit and extra flexibility
1 button length – These gloves sit on the wrist.
Imitation Peccary
Our imipec leather is decorated with the beautiful markings found on the luxury leather of the peccary pig. These markings are indented onto our premium hairsheep leather, resulting in supple, decorated leather.