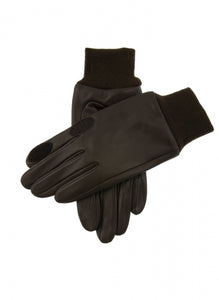 Take to the outdoors with our water resistant leather shooting gloves.
Ribbed cuff
Trigger finger on both hands
Lined with 100% polyester fleece
Water Resistant Leather
During the tanning process, a special treatment is applied to our premium hairsheep leather to make it less porous. Favoured for its natural strength and elasticity, hairsheep leather is generally acknowledged as the best leather for gloves. Durable and supple, this is an excellent choice for lasting comfort.